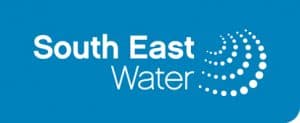 Follow the steps below to register as a Boneo Water Recycling Plant subcontractor.
We suggest you read through this process before you get started and allow yourself time to source the information needed to register. A nominated administrator from your business will complete this process for each of your workers.
A user guide can be found on the FAQ's and Documents page.
LET'S GET STARTED!
Step 1 > Register your business
Click the REGISTER button below to go to the system.
– Start by selecting the country your business operates in, and then search for your ABN
– Enter contact details, including email and business address and phone number
– Select Request Registration to have the business registration verified. You will be emailed login details.
Already have an account? Click Back to login above Business Details Registration.
The next steps are to add your workers to ensure their compliance to work at the Boneo Water Recycling Plant.
Step 2 > Add workers
Using your new details, you can login and add your workers in the system! You'll start by selecting Manage Roles and then Add New Employee. From here you can enter and save their personal contact details, address, phone and email.
Step 3 > Pay for worker registration and access card
Pay for your worker's registration and order their access ID cards to work at the Boneo Water Recycling Plant.
Worker registration costs $55 + GST per person for the first year for the management of roles, verification of documents, and supply of card. Annual renewal costs $30 + GST per person, and replacement cards are $20 + GST. A tax invoice will be supplied on payment.
If a worker holds a valid RIW card with the correct role/s, you do not need to purchase a Boneo Water Recycling Plant (Pegasus) card and there will be no additional cost.
Step 4 > Add sites, roles, upload documents and book training
You will next select your worker's name to Add Site and Add New Role to choose the role/s they'll perform at the Boneo Water Recycling Plant. You may choose as many roles as necessary for each worker, including:
– Boneo Water Recycling Plant role
– and operational role(s) if required
Your selections here will determine the competency documents (licences, cards and qualifications) you'll upload in the system to prove your worker can perform the chosen role/s. For more information about the documents you'll upload, visit the FAQ's and Documents page.
Step 5 > Pegasus validates documents and applies roles
Pegasus will validate the documents you've uploaded during registration. You'll be emailed if there are any issues and given a chance to update the information. Upon document approval and induction completion, the roles will be applied to your worker's profile and their access ID cards printed and sent.
It's important that you keep worker's details up to date, and you'll be emailed if any documents are expiring so you can update them in the system. You can login at any time to update your account or their profiles. During registration may also elect to invite your worker to the Worker Portal, allowing them to maintain their own profile to work at the Boneo Water Recycling Plant.